Soil Moisture Meter
Soil moisture measurements are achieved by using this portable soil moisture meter in conjunction with buried soil probes.
Measurement are presented in industry standard centibars (Kpa) making it easy to relate to vacuum type tensionmeters.
With multiple buried soil probes at selected depths. (recommend : 30cm, 60cm and 90cm) an understanding of water usage by your crop can be gained.
(Must be used in conjunction with our Soil Moisture Probes).
Soil Moisture Probe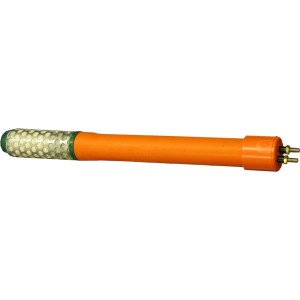 $110.00 – $135.00 +GSTSelect options
Out of stock